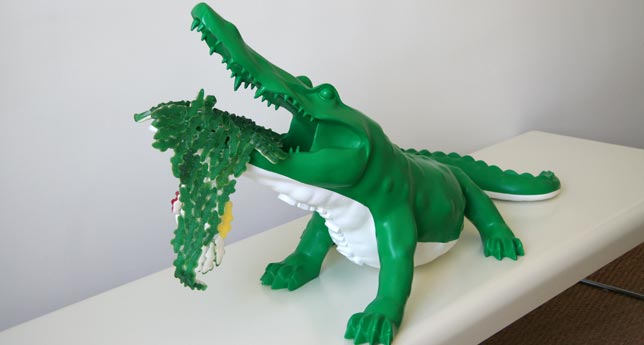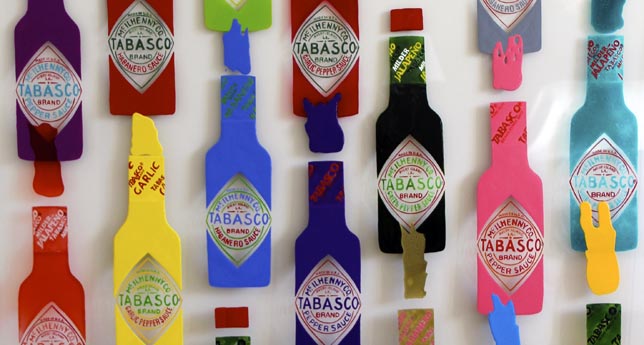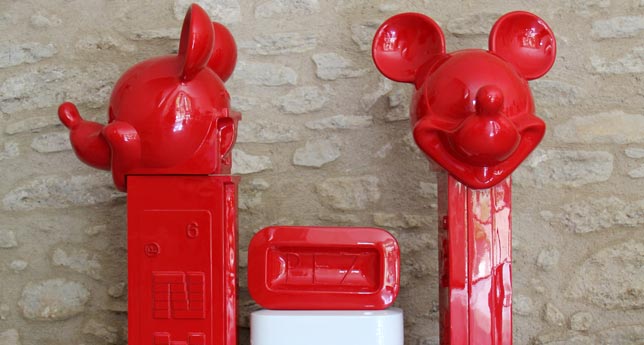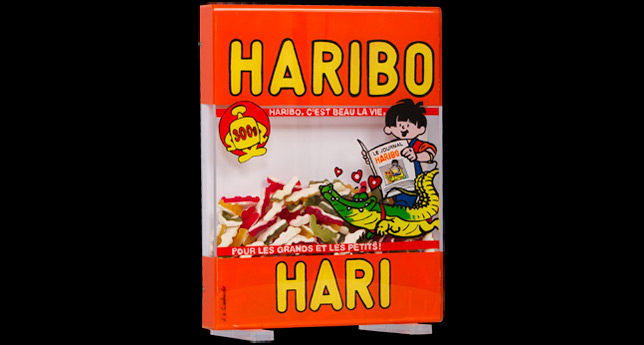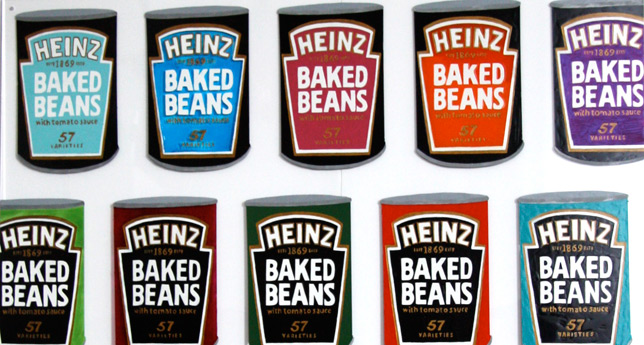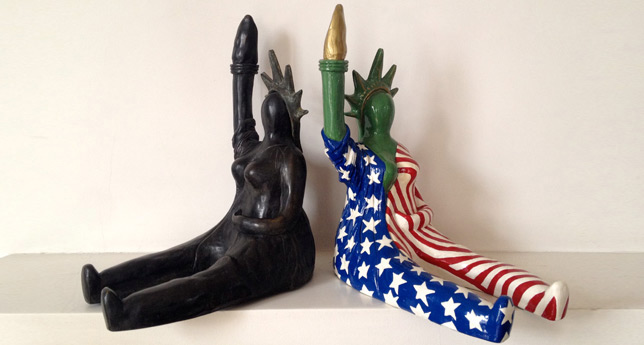 MY BIOGRAPHY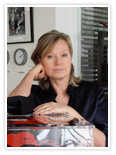 Annick b. Cuadrado, a French artist, born and working in Paris, introduces in her works of art the most famous products of our consumer life. She has convinced the owners of the most famous brands and logos in the world of her original and creative approach to such brands. A difficult task knowing the legal means of such owners to protect their brands. Annick b. Cuadrado enjoys interpreting and diverting, with elegance, vigor and humor, the well-known candies, soft drinks, washing powders. The image and memory of these products and brands is an actual appeal to our taste buds : Coca-Cola, Hollywood chewing-gum, Tagada strawberries, Car en Sac, Marshmallows, Haribo Dragibus, Carambar, Malabar, Krema candies, Danone etc…
Acrylic painting on canvas or plexiglas, paintings, collages or forms : Annick b. Cuadrado re-discovers our weaknesses in big formats. The multiplication and repetition of the various themes interpreted by the artist (Vache qui Rit, Cachou Lajaunie, Coca-Cola), echo our child's remembrances.
« I love the shelves of the hypermarkets with all their cans, boxes and packaging of all kinds of colors and transparencies, which speak, better than words, to the memory of our childhood » says Annick b. Cuadrado.
Her pictorial approach, very entertaining and « rock and roll », smells the rolls and sticks of candies and liquorice. It sounds like a song of Souchon and reminds the best of pop-art, new realism and narrative and figurative art.
LAST NEWS
11/04/2023 - Retrouvez mes oeuvres à l'expostion Sweet espace lighthouse à Nogent-sur-Marne. Vernissage le 30 novembre.
Exposition jusqu'au 23 décembre.
01/23/2023 - NOUVELLE COLLABORATION AVEC LA GALERIE 337 GENEVE - SUISSE
09/19/2022 - Nouvelle collaboration avec 7ArtGalleryDubai